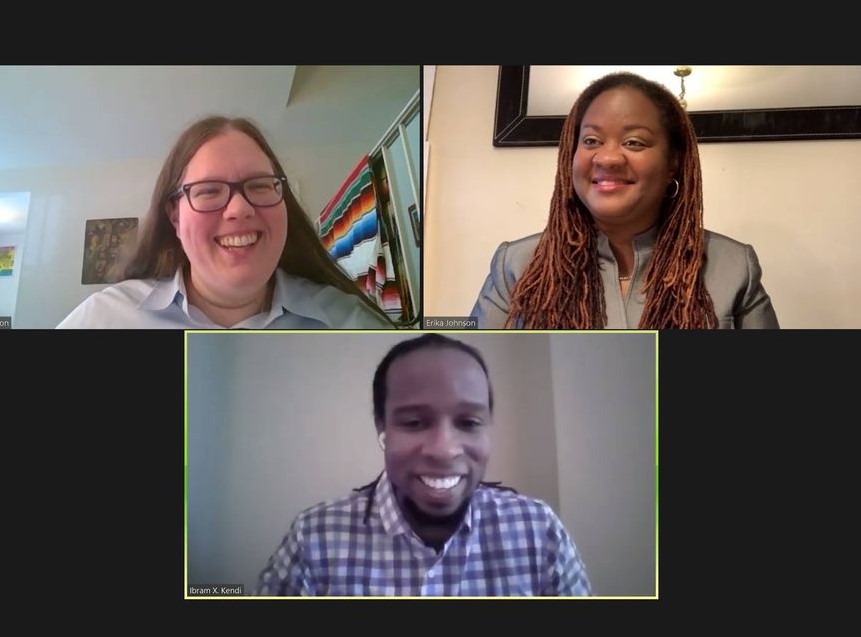 In Jan 2019, Bishop Lori offered these words in his pastoral reflection "The Journey to Racial Justice":
Recognizing always our need for redemption, we must keep at the foundation of our journey forward the conviction that the best solutions to the sin of racism and the social and political ills that racism engenders will be centered in the teachings of Jesus Christ and led by His Holy Spirit. Again and again, we must take the words of Jesus to heart: "I give you a new commandment: love one another. As I have loved you, so you also should love one another" (Jn 13:34).

-Fr. rick G. Malloy, S.J. Ph.D.
On August 20, 2020, the faculty, staff and administrators of the four Jesuit schools in Baltimore serving our city's youth (Cristo Rey Jesuit, Loyola Blakefield, Loyola Early Learning Center and St. Ignatius Loyola Academy), met (virtually!) to reflect and discuss the plethora of issues surrounding racial injustice and how, as Jesuit schools we can respond and strive to make of our lives and institutions places where anti-racist ideas and policies are enacted.
In doing so we will fulfill the Gospel mandate to be in relationship with oppressed peoples (cf. Matt 25 "What you did for the least of my brothers and sisters you did for me").
In preparation for the 2020 Ignatian Day of Reflection, we were invited to read Dr. Ibram X.Kendi's How to be An Anti-Racist. After morning prayer, Dr. Kendi joined us for a Webinar hosted by Erika Johnson (Saint Ignatius Loyola Academy) and Allison Harmon (Loyola Blakefield).
"Having Professor Kendi as our keynote speaker was an incredible opportunity for the faculty, staff & administration of all our Jesuits schools to begin or continue our personal reflections around anti-racist work. Professor Kendi reminded us of the independence and power we have as private institutions to create and implement anti-racist curriculum, standards and culture, inviting us to take our personal reflections and live them out by identifying and changing the racist policies and practices in our instituions and in our world."

-Matilda Rudolph, Cristo Rey Jesuit Director of Campus Ministry.
Dr. Kendi fielded questions and responded to our questions and reflections about how we can make our schools places where we work to enact policies that will move to the eradication of the sin of racism.
Two breakout sessions followed the webinar offering multiple discussion topics. The day concluded with the Examen led by Justin White (Loyola Blakefield), who focused our attention on steps Dr. Kendi suggests we can take to eliminate racial inequity in our hearts and minds, schools and institutions, societies and cultures.
The day concluded with words from Congressman John Lewis's final message. "Though I may not be here with you, I urge you to answer the highest calling of your heart and stand up for what you truly believe. In my life I have done all I can to demonstrate that the way of peace, the way of love and nonviolence is the more excellent way. Now it is your turn to let freedom ring."