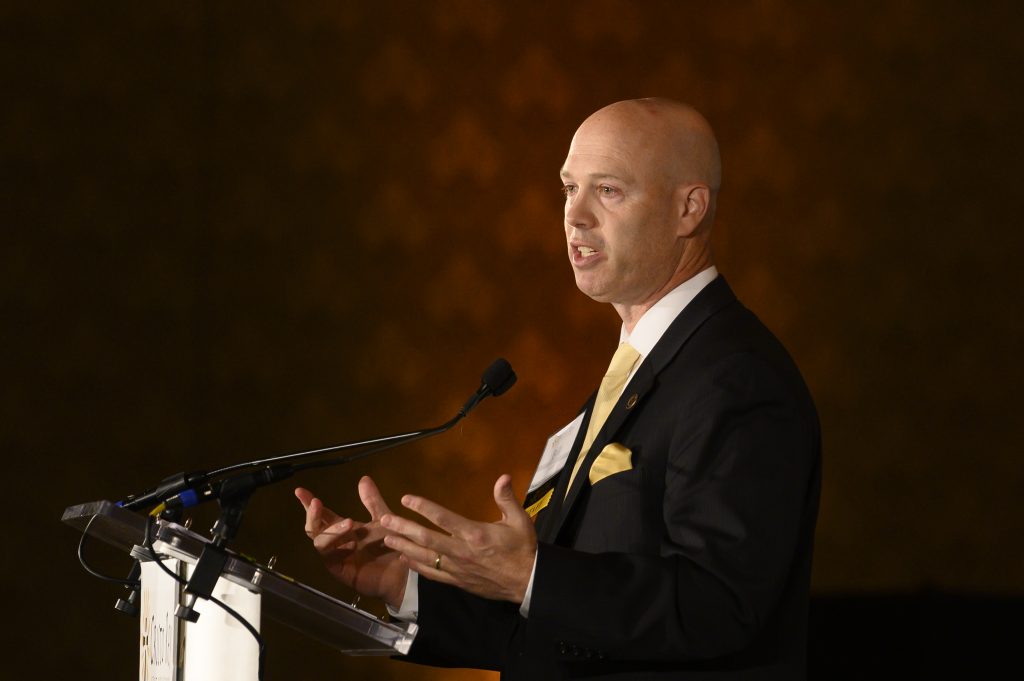 ---
DEAR CRISTO REY JESUIT COMMUNITY,
The 2019-20 school year started off with the hope and excitement similar to that of any other – with our students returning to school, visiting with their friends and preparing to take on new learning experiences. Faculty and staff warmly greeted students with the hope of helping each scholar fulfill their goals for the year. Some were filled with the excitement and possibility of a new year, others felt a bit nervous about being in a new school and all that comes with navigating a new environment. What we did not know is that all of us would be navigating an entirely new environment come spring.
Thinking back to when the COVID-19 crisis was beginning in March, I cannot help but reflect on that time and the months that followed and be overcome with an overwhelming sense of gratitude. Gratitude to: our faculty and staff who pivoted quickly to distance learning to meet the needs of our students; our students who rose to the challenge of distance learning; our seniors, who, despite not being able to celebrate once in a lifetime traditions like Prom, Magis Day, and Baccalaureate in-person, led our student body with a spirit of perseverance; our corporate partners who expressed continued care and support for their student interns; and to you — our donors, volunteers, Leadership Advisory Council and Board of Trustees — who remained committed to our mission at a vulnerable and critical time.
The 2019-20 school year concluded differently than any I've ever experienced before. We established emergency funds to respond to students and alumni directly impacted by the pandemic. Scheduled and limited locker cleanouts replaced classroom farewells. Plans for summer college tours were cancelled. All-staff video meetings replaced our normal year-end goodbyes. Fortunately, we were able to gather, albeit in a delayed, socially-distant and limited way, to award the Class of 2020 with their hard-earned diplomas in July. After months of not seeing students in person, it was wonderful to be together — and it made me so proud to see them celebrating their achievements.
We've just published our 2019-20 Philanthropy Report. We cannot do this work without the people named in its pages, and I am immensely grateful to the Cristo Rey Jesuit community for your belief and commitment to our mission as we continue to navigate this new environment. We are here to accompany students on their paths to success — no matter the obstacles we face. Thanks for joining us.
With gratitude,

William L. Heiser, Ed.D.
President