This article comes from The Cristo Rey Network and was originally published by Jessie Fenton on Oct 21 2020. For more news from The Network, please visit https://www.cristoreynetwork.org/resources/news-archive.

Accenture, a Fortune 500 company providing global services and consulting to clients around the world, is teaming up with the Cristo Rey Network to launch its newest Corporate Work Study Program collaboration, Learning to Lead. During the course of this 10-week interactive experience, Accenture will engage with over 750 students at 14 Cristo Rey schools nationwide.
"It is our goal that students leave this program with an introduction to the corporate industry and they can thrive in business and technology, if this is the path they choose," stated Aaron Shoon, Learning to Lead Director. "We are grateful for the support Cristo Rey has provided, and the trust you've placed in us."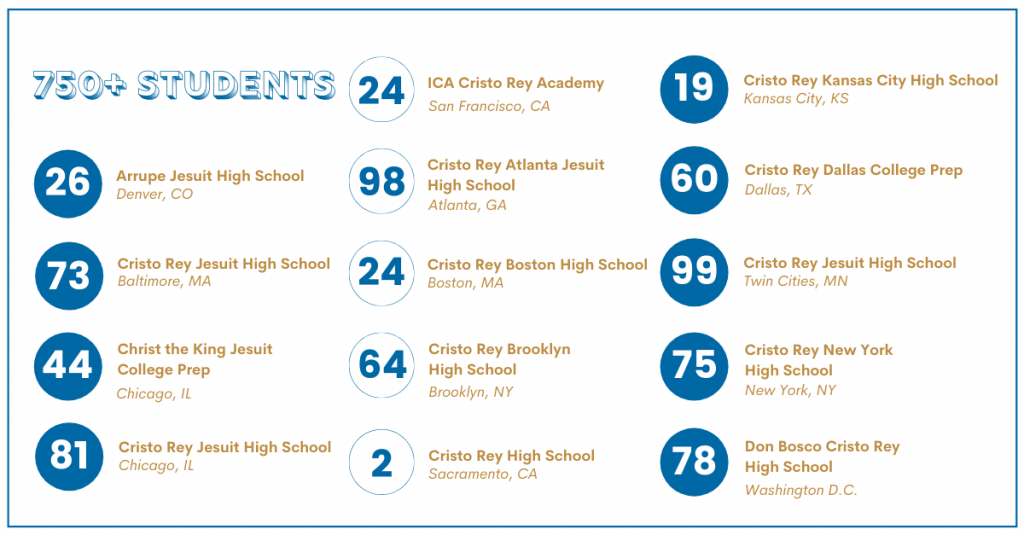 Accenture Corporate Citizenship has funded and organized a team of 27 internal employees from across the country to engage in this partnership. Sixteen members with diversified professional experience, from technologists to strategists to designers, are facilitating sessions to help Cristo Rey students build a foundational understanding of key areas that are defining the future of work and business.
The partnership has started strong.
"In the last two weeks, we've been impressed and inspired with the insight, energy and engagement the students bring to the virtual classroom," stated Melissa Moloney, Impact Hiring Director at Accenture.
Cristo Rey Network and Accenture are working hand-in-hand to make a real impact this school year. "We are grateful for the dedicated support from Accenture's team as they continue to provide immense value to Cristo Rey students," stated Alejandro Leza, Director of Corporate Work Study at Cristo Rey Network. "The opportunity to collaborate with their peers across the country every week in new and unique ways is an experience that will truly benefit students today and in the workplace of tomorrow."