During March, we observe Women's History Month. Much has changed in the past half century in the USA, with maybe the biggest marker being Kamala Harris becoming the first woman to serve as Vice President. Back in 1964, Lyndon Johnson signed the Civil Rights Act before a large crowd. There was not even one woman in the room. Today, Vice President Harris and Stacy Abrams carry on the legacy of women like Harriet Tubman, Sojourner Truth, and Shirley Chisholm who all did so much to make our country what we profess it to be in our founding documents. Women from Sacagawea to Harriet Beecher Stowe to Rosa Parks to Justice Ruth Bader Ginsburg to Oprah to Poet Amanda Gorman have made, and are making better, the cultures and society of these United States of America.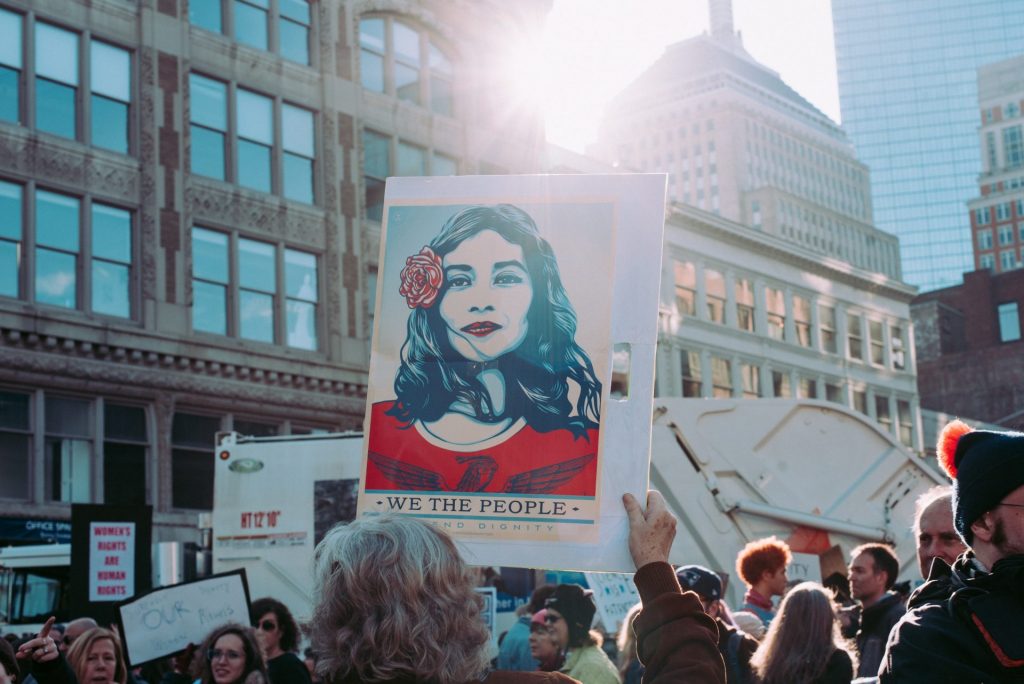 Image source: Alice Donovan Rouse on Unsplash
Women have been central to the history of humankind. Yet, too often women's gifts, graces, contributions, and care have been overlooked as we tell the stories of our past.
In the Bible, we hear of Moses and the prophets, Jesus and the disciples. We do not hear as much about Ruth and Esther, or Mary Magdalene, the first witness to the resurrection and a prime evangelist in the early church. Even Mary, Jesus' mother, only gets a few lines.
Here in the USA, we know about our forefathers, but not as much about the women who supported them, and also made history. George Washington married up. Martha Dandridge Washington was very wealthy. Abraham Lincoln's ambition was spurred on by Mary Lincoln. Franklin Roosevelt's success was bolstered and carried forward by the hard work and wisdom of Eleanor Roosevelt, an accomplished writer, public figure, and diplomat.
The Catholic church's story in the USA is one written and lived out largely by women. The Ursuline sisters came in 1719. By 1965, there were 175,954 Catholic sisters working in schools, hospitals, and a myriad of works of charity and love. The School Sisters of Notre Dame, the Sisters of Mercy, the Sisters of St. Joseph, Franciscan sisters, on and on, comprised legions of selfless, dedicated and extraordinarily capable apostles. From 1850-1960, Sisters marshalled, educated and carried immigrants from places like Germany, Ireland, and Italy — moving those communities from poverty to middle class lives. By the end of the 20th century, some 25% of Catholic sisters held doctorates, making them arguably the most highly educated group of women in world history.
Here in Baltimore, the legacy of the Sisters goes back to the beginnings of the Republic. Mother Mary Lange (1784-1882) was born in the Haitian community of Cuba. She came to Baltimore in 1813.1 Seeing the need for education among the children of the large community of free African-Americans, a community larger than the number of enslaved persons, she opened a school in the Fells Point district. She decided to dedicate her life to God, and with two other women, founded the Oblate Sisters of Providence. She and her sisters discerned that their primary purpose should be the Catholic education of girls. She risked being jailed for teaching both free and enslaved children. In 1832, her sisters served those stricken during the Cholera epidemic. St. Frances Academy, which she started, is still serving students in Baltimore today. In 2021, the Archdiocese will open Mother Mary Lange school in West Baltimore, the first new Diocesan Catholic school opened in six decades.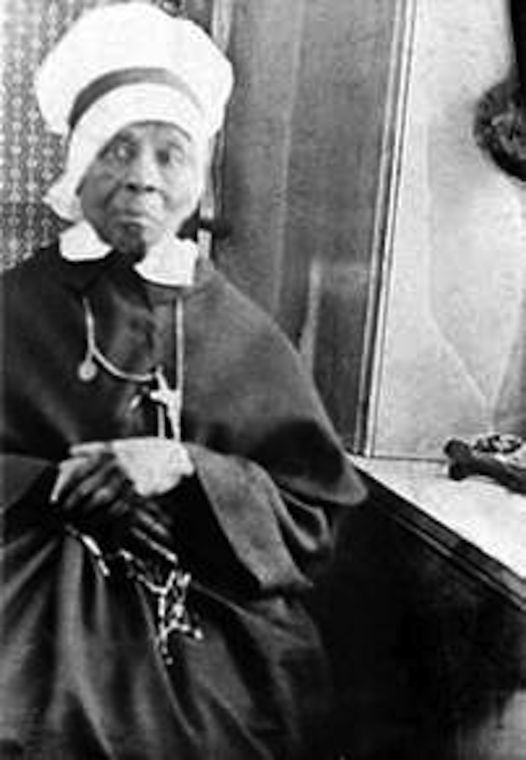 New York Times columnist Nick Kristof and his wife Sheryl WuDunn argued in their book, Half The Sky (2009)2, that the issue of the 19th century was slavery, in the 20th century, it was totalitarianism, and in the 21st century it will be gender equality. Conditions for women are still, in many cases, horrific. More girls were killed in the last 50 years than all the men who died in battles in the 20th century. Today, on the Half the Sky website3, Wudunn and Kristof report that, worldwide, women comprise 70% of people in poverty and own only 1% of titled land on earth. There are some 2 to 3 million people, mostly female, enslaved by sex traffickers, and that may be a very low estimate. Women ages 15 to 45 are more likely to die from male violence — too often at the hand of someone they thought loved them — than from cancer and other maladies. Every 90 seconds a woman somewhere in the world dies from complications of pregnancy or childbirth.
Despite such distressing facts, there is hope. Women are increasing their economic power. The Grameen bank finds that 98% of women repay their loans. Women spend 80% of their earnings on the needs of their families while men give only 30% to their families. There's even more good news.4 Sudan has criminalized Female Genital Mutilation. New Zealand passed a bill to ensure equal pay for women. Kim Ng is the first female General Manager in Major League Baseball history, running the Miami Marlins team. A woman served as a referee at the Super Bowl in 2021. And most importantly, the number of female CEOs of Fortune 500 companies hit an all time high: 37 of those companies are run by women, up from 33 a year ago. Only 213 to go to reach half of the Fortune 500!
This month, as we learn about and work to ameliorate conditions for women, and as we remember women and their contributions to history, we can pray this prayer from Xavier, the Jesuit University in Cincinnati:
Peace,
Fr. Rick Malloy, S.J.
---
Endnotes:
1 Wikipedia (https://en.wikipedia.org/wiki/Mother_Mary_Lange); Studio de Sa (http://studiodesa.com/mother-mary-lange)
2 Half the Sky: Turning Oppression into Opportunity for Women Worldwide (https://www.amazon.com/Half-Sky-Oppression-Opportunity-Worldwide/dp/0307387097)
3 Half the Sky Movement (http://www.halftheskymovement.org/)
4 "Some good news about gender equality that you may have missed," UN Women (https://www.unwomen.org/en/news/stories/2020/8/compilation-good-news-you-might-have-missed)
5 "A Prayer for the Women Through the Ages," Xavier.edu (https://www.xavier.edu/jesuitresource/online-resources/prayer-index/prayers-for-womens-history1)