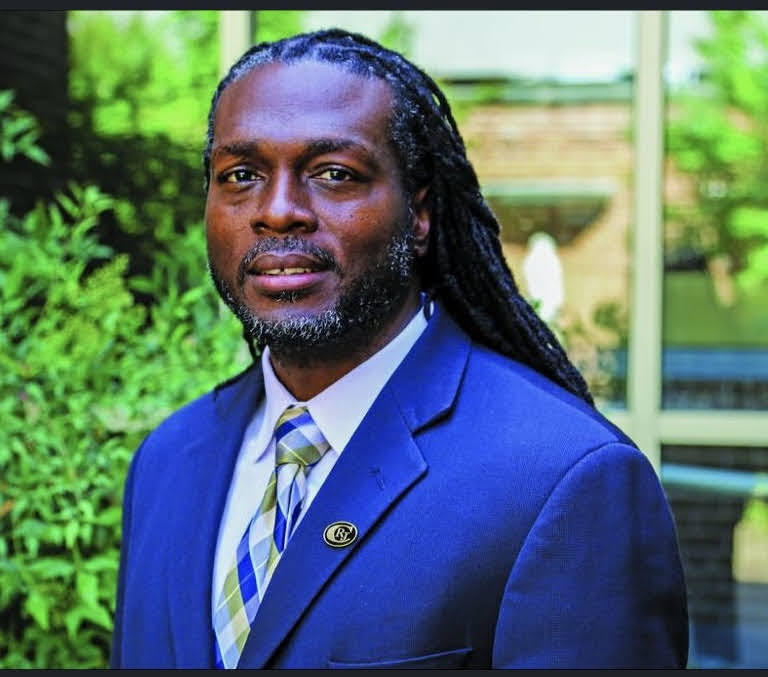 For Immediate Release
Baltimore, Md., June 29, 2023 — Cristo Rey Jesuit High School today announced that Walter D. Reap, vice president of academic affairs, will serve as interim president while a national search for a permanent president is underway. Dr. William "Bill" Heiser, president of Cristo Rey Jesuit since 2015, is leaving in early July to become chief operating officer for Anne Arundel County Public Schools.
"Working with Walter over the past seven years during his time as Cristo Rey Jesuit's principal and then vice president of academic affairs, our trustees were unanimous in their desire to have Walter serve as the interim president," said Daniel Rizzo, a longtime trustee of Cristo Rey Jesuit and the incoming chair of the board of trustees. "We have the utmost confidence in his ability to lead the school community in serving our students and families and have seen Walter embrace the academic and spiritual mission of Cristo Rey Jesuit as he compassionately accompanies our students in the creation of a hope-filled future through their high school journey."
Reap joined Cristo Rey Jesuit as principal in 2016 and was named vice president of academic affairs in 2022. In this latter role, Reap has provided executive leadership in various areas including strategic planning, resource allocation and implementation, evaluation and continuous school improvement.
"It is a privilege to be part of such a vibrant educational community, and I thank the board of trustees for entrusting me with this interim role. I am grateful for the collective expertise and dedication of the transition team, whose invaluable support will help pave the way for a smooth and effective leadership transition," said Reap. "I look forward to collaborating with our exceptional faculty, staff, students and families to contribute to the continued growth and success of the Cristo Rey Jesuit community during this pivotal moment."
Prior to arriving at Cristo Rey Jesuit, Reap was principal of Edward M. Felegy Elementary School in Hyattsville and Germantown Elementary School in Annapolis.
Active in the education community, Reap serves on the Commission for Secondary Schools for the for Middle States Association Commission on Elementary and Secondary Schools. He also served on the Mission Effectiveness Review Team for Don Bosco Cristo Rey and on the Sponsorship Review Team for Gonzaga College High School and Cristo Rey Atlanta Jesuit High School.
Reap, who lives with his family in Southwest Baltimore, has been honored with numerous awards, including the Washington Post Distinguished Educational Leadership Award and the Nancy Grasmick Excellence for Minority Achievement Award.
He is pursuing a Doctorate in PK-12 Leadership from Walden University. Reap holds a Master's in PK-12 Administration and Supervision from Bowie State University and a Bachelor's in Education from Edinboro University of Pennsylvania.
About Cristo Rey Jesuit High School
Cristo Rey Jesuit High School empowers Baltimore youth to succeed in college, career and life. The school provides access and opportunity for students of religious, racial and ethnic diversity to excel through rigorous academics, a corporate internship program, extracurricular activities and faith formation. Cristo Rey Jesuit transforms lives in the Catholic, Jesuit tradition of faith, justice and reconciliation. For more information, visit cristoreybalt.org.