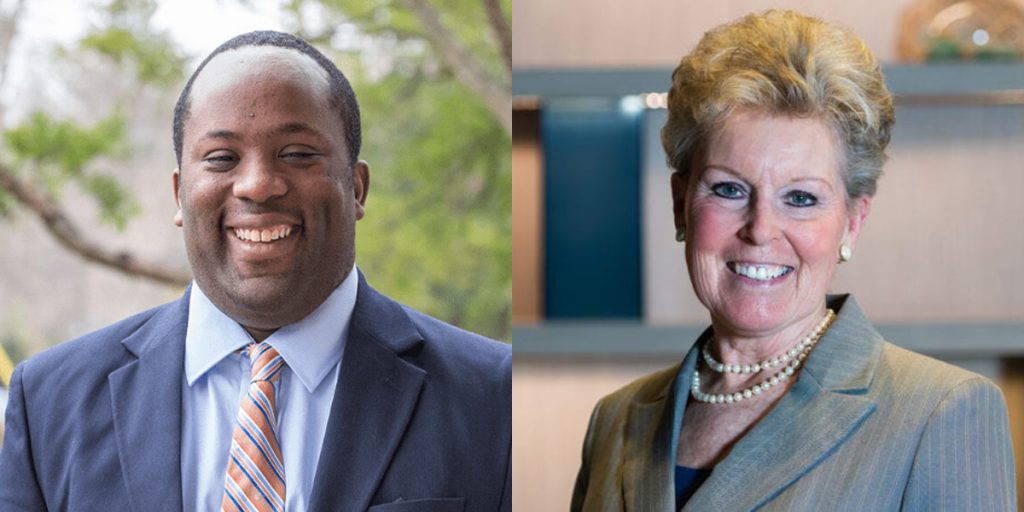 Announcement
CONTACT: Daniel Rizzo
PHONE: 443-803-7446
EMAIL: rizzo_daniel@yahoo.com
For Immediate Release
Cristo Rey Jesuit High School Announces President Search
Carney Sandoe & Associates to serve as search counsel
Baltimore, Md., July 31, 2023 — Cristo Rey Jesuit High School Baltimore (CRJ) today announced the initiation of a national search for a permanent president, led by a search committee of members of the board of trustees. Daniel Rizzo, chair of the board of trustees, will lead the search committee, which includes: Father Gregory Chisholm, S.J., Bo Dixon, Bruce Fleming, Harry Gruner, Tim Hathaway, and Kathy Jennings. The first act of the search committee was to select Carney Sandoe & Associates (CS&A) to support the search process.
"The search committee interviewed several capable and well-qualified educational search firms, and selected CS&A based upon their deep experience supporting searches for Catholic schools and, particularly, several other Cristo Rey schools around the nation." said Daniel Rizzo. "We are pleased to announce that Barbara Daush and Brandon Jacobs of CS&A will bring their combined national search experience and network in supporting the CRJ President search."

Barbara Daush is the Practice Leader for the CS&A Catholic Schools Practice. She joined the firm after serving for 42 years in independent school education in Memphis. She has worked on more than 40 head of school or principal searches with schools from size 80 to over 1,500. Brandon Jacobs is CS&A Practice Leader, Diversity, Equity, Inclusion & Belonging (DEIB) Consulting Practice, Search & Consulting Services.
"To kick off the search process, the search committee will be sending out a confidential online survey to the community as an initial way to share their perspective on the important qualities necessary for CRJ. Then, working with the CRJ search committee, we will host a number of virtual and onsite meetings with students, parents, faculty, staff, alumni, trustees, and donors to solicit input about this important leadership transition and to learn more about the school community," said Barbara Daush. "All of this feedback will be incorporated into a Position Profile for potential candidates, which will be available on the CRJ website."
"As the Search progresses, it is our goal to be communicative and transparent, understanding that we will need to work confidentially with candidates in order to recruit and interview the most talented leaders in the country." Daniel Rizzo added. "We will provide consistent updates as we move through the process, and you can find information related to the search, including all previous communications and announcements on the Cristo Rey Jesuit High School website."
About Cristo Rey Jesuit High School
Cristo Rey Jesuit High School empowers Baltimore youth to succeed in college, career and life. The school provides access and opportunity for students of religious, racial and ethnic diversity to excel through rigorous academics, a corporate internship program, extracurricular activities and faith formation. Cristo Rey Jesuit transforms lives in the Catholic, Jesuit tradition of faith, justice and reconciliation. For more information, visit cristoreybalt.org.
About Carney Sandoe & Associates
At Carney, Sandoe & Associates, we believe there is nothing more important than helping schools recruit and retain exceptional faculty and leaders. Since our inception in 1977, we have worked successfully with over 1,800 independent, private, boarding, and charter schools in 48 states and 32 countries to provide exceptional faculty recruitment, head of school search, and strategic consulting services. We take the time to learn the unique culture of each school, and we invest heavily in forming long-lasting relationships with our hiring contacts. Our recruitment process is a deeply personal one; we often visit our clients on campus to learn as much as we can about the inner workings of the organization. In addition to assisting schools, Carney Sandoe helps teaching, administrative, and coaching candidates find their dream jobs. Over the past four decades, we have facilitated more than 33,000 hires all over the world. Just this past year, we placed more teachers, coaches, and school leaders than any other recruitment firm in the world.