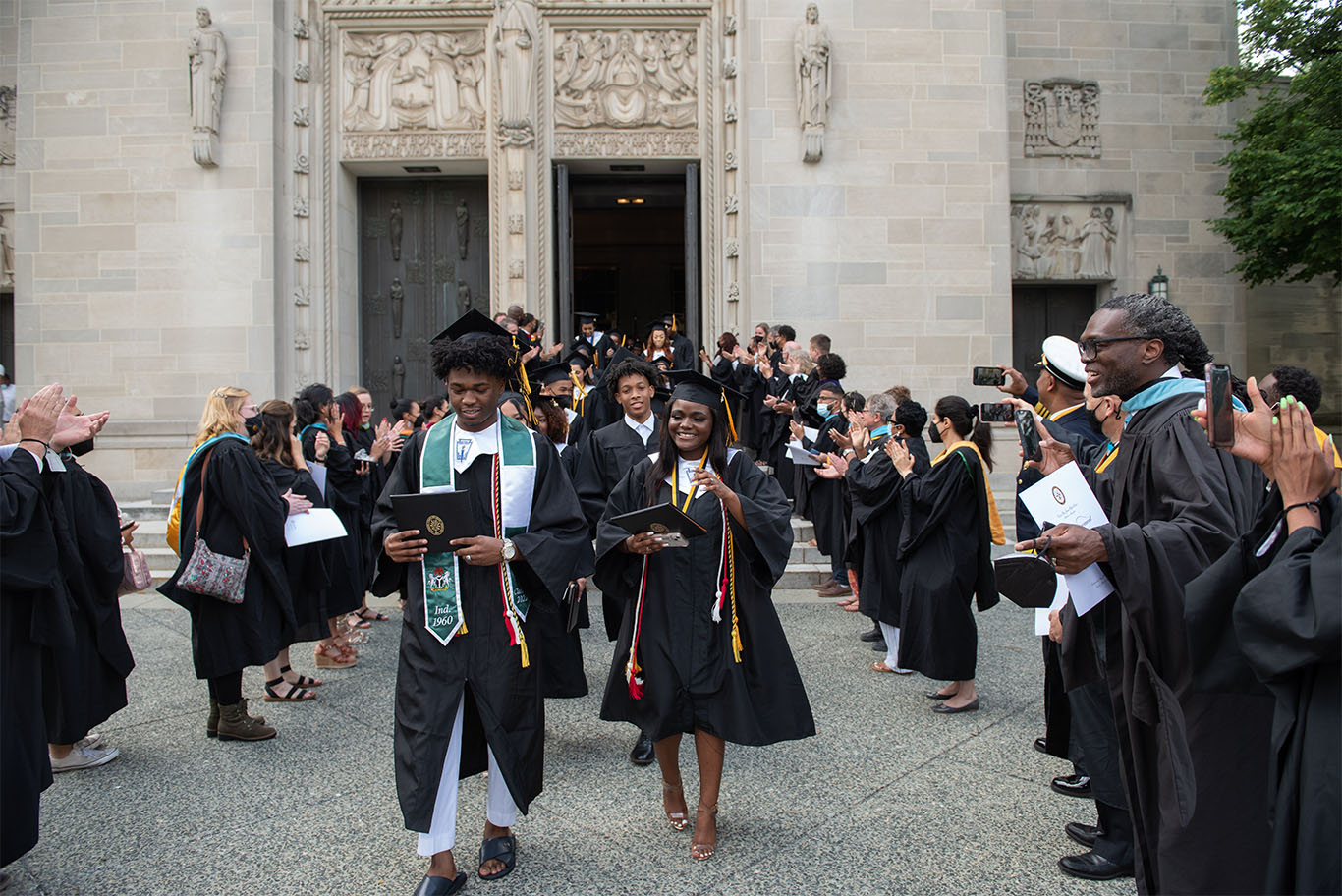 Alumni
We're Here for You After Graduation
Welcome back, Hornets! As always, "Once a Hornet, always a Hornet!" Our website is a chance for you to reconnect with your fellow alumni. Be sure to look out for upcoming alumni events and ways to stay involved with CRJ. We love hearing from you, so do not hesitate to let us know how you are doing!
To request transcripts, update your contact information, or request additional support, contact Teedra Sumbry, our Alumni Support Counselor at tsumbry@cristoreybalt.org
Transitioning to College
100% of Cristo Rey graduates apply and earn acceptance to college. The goal is for every student to attend college; on average 90%+ of our graduates enroll. More than 50 universities offer competitive financial aid specifically for Cristo Rey Network graduates. The Class of 2020 collectively earned $2M in financial aid to attend their colleges of choice.
We know making the transition from high school to university life can bring its challenges. That's why we have an Alumni Support Counselor who provides the guidance and encouragement that students need to continue for their diplomas.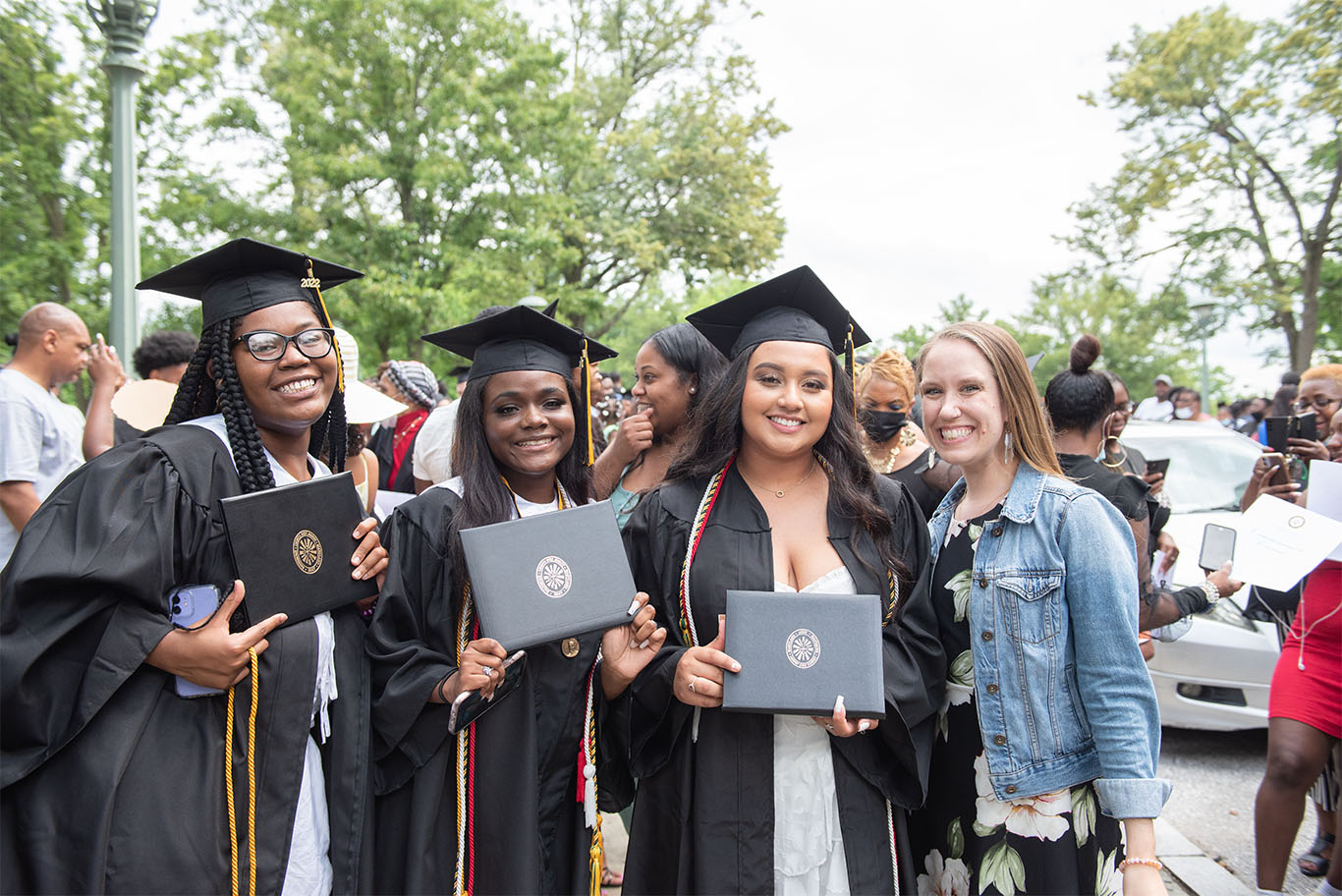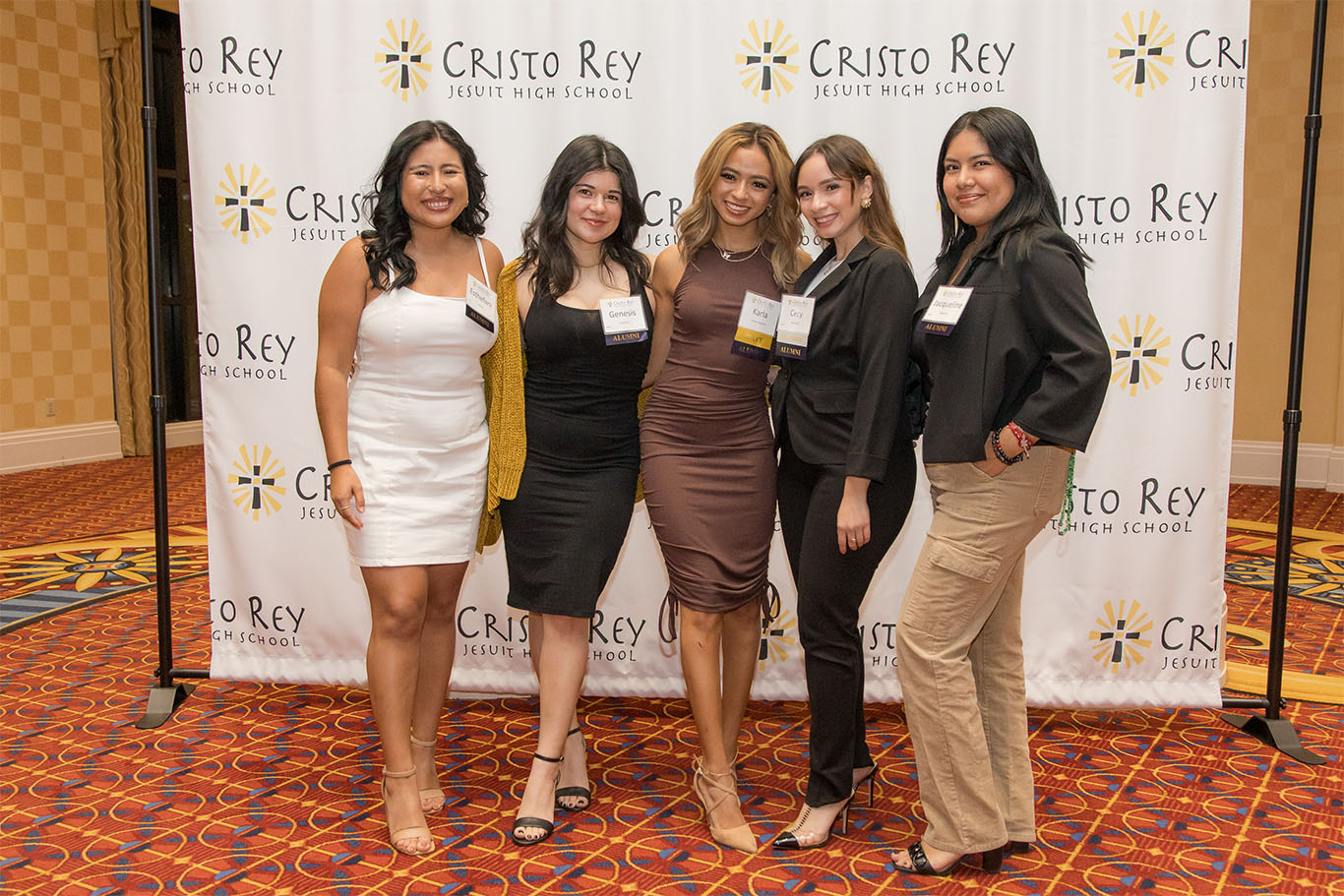 Support Cristo Rey Alumni
Your gift ensures that alumni receive the support they need to plan and persist on their post-secondary pathways. Designate your gift for the Alumni Counseling position, the Alumni Emergency Fund, or to fund our greatest area of need.