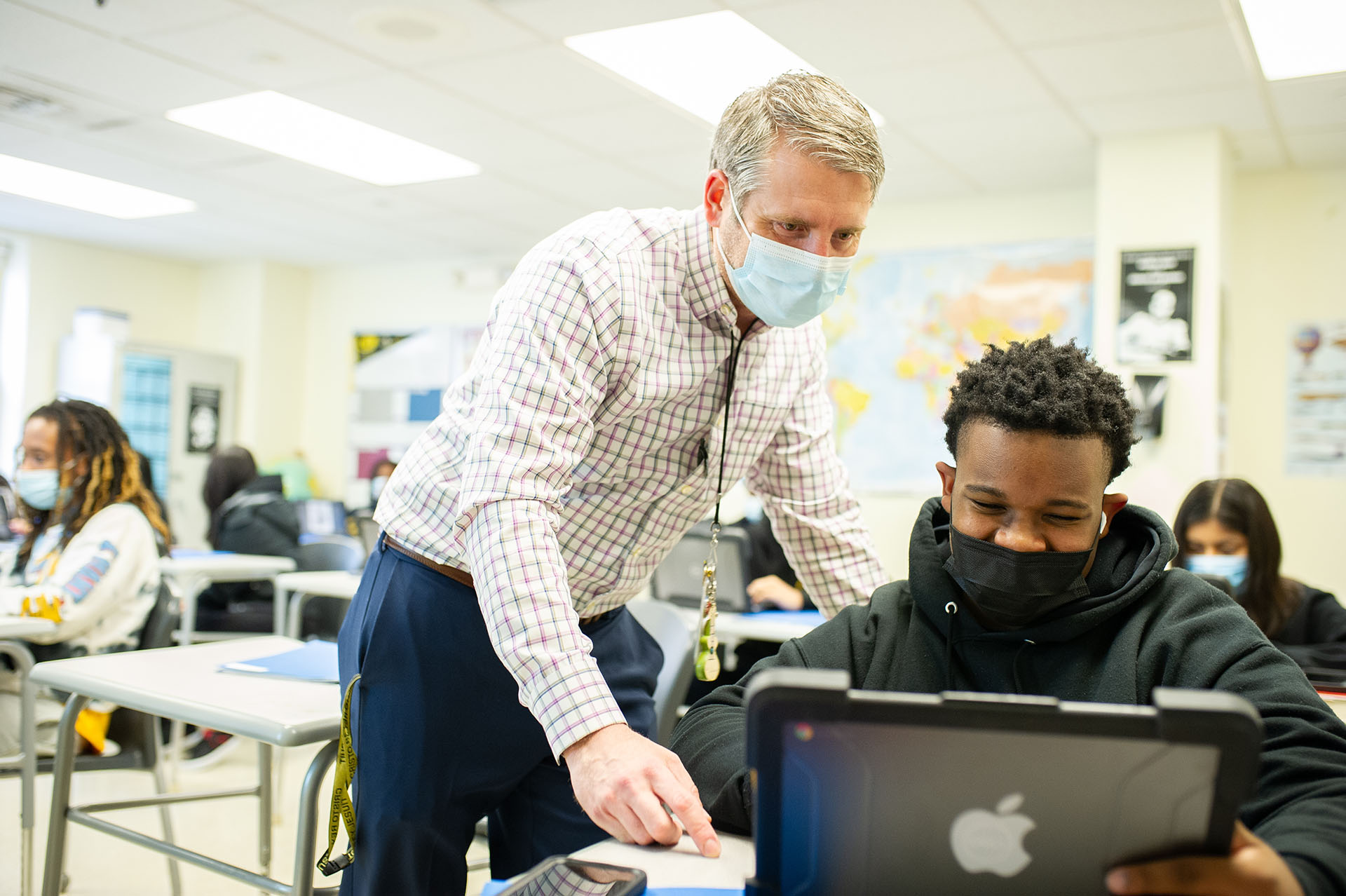 Faculty and Staff Directory
Get to Know the Faculty and Staff Here at Cristo Rey Jesuit
Admissions
Daniela Amzel
Admissions Coordinator
410-727-3255 x1028
Gregory Austin
Asst. Director of Admissions
410-727-3255 x1004
Patricia Hill
Director of Admissions
410-727-3255 x1003
Ministry
Ani Jamgochian Tarabishi
Associate Director of Mission and Integration
410-727-3255 x1218
Fr. Richard G. Malloy, S.J. Ph.D.
Director of Mission and Ministry
410-727-3255 x1127
Corporate Internship Program
Get in Touch
If you know who you're trying to reach, feel free to contact our faculty and staff directly. For general inquiries, reach out to us by email or phone and we'll get back to you as soon as possible.