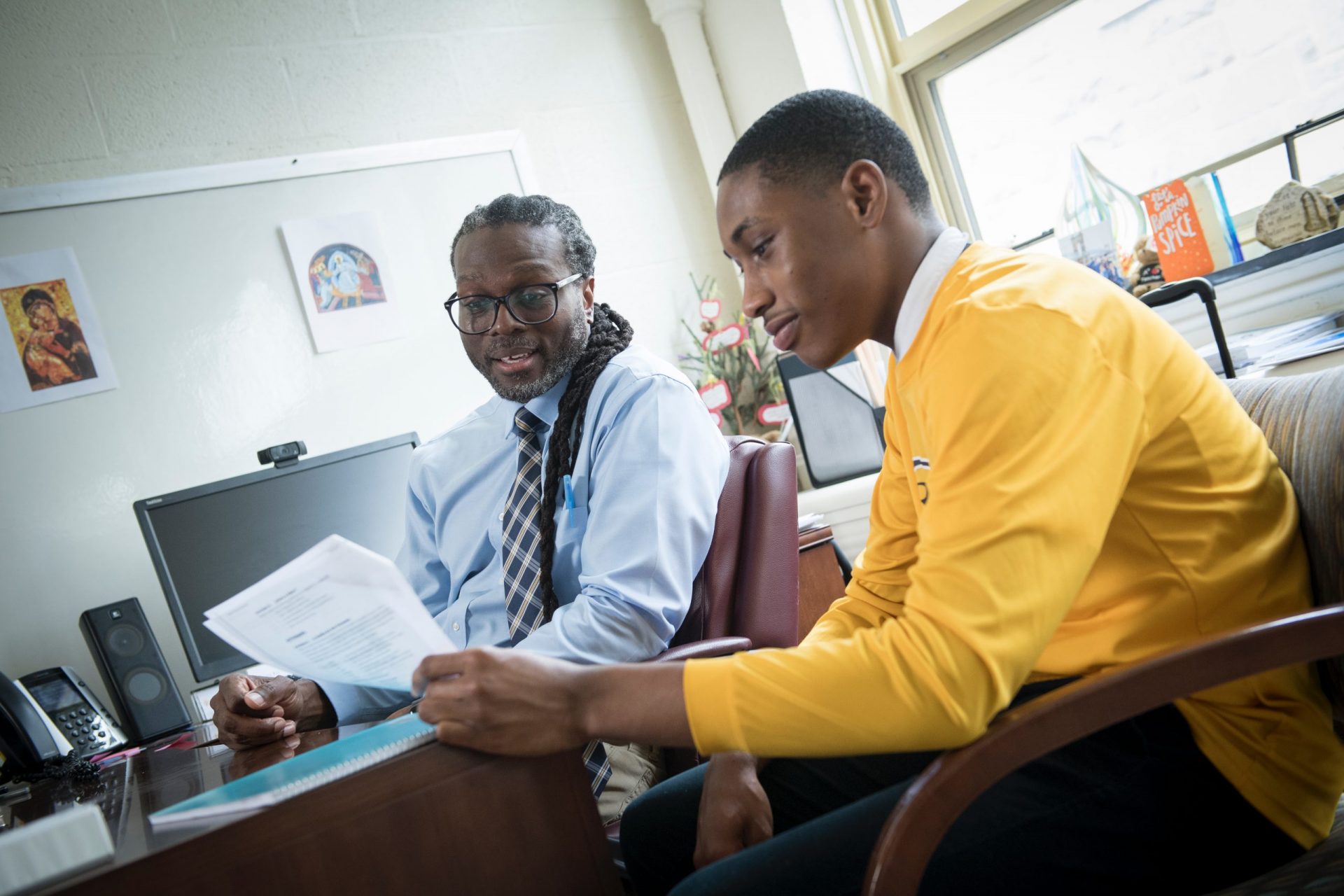 How to Apply
Instructions
We're glad you are planning to apply to Cristo Rey Jesuit High School! Before you apply, please be sure to check our eligibility requirements below. We accept students on a rolling basis until our class is full. Admission is competitive. Therefore, the sooner you apply, the better!
Step 1: Confirm Eligibility
Must be 14 years old by September 1st of student's 9th grade year
Must live in the Baltimore metropolitan area
Family must demonstrate significant financial need. (Please see the chart on Financial Aid page.)
Student is eligible to legally work in the United States
Step 2: Online Application
If you have completed the inquiry form and have received your username and password, please use the link below to complete your application or check the status of your application.
Step 3: Complete Financial Aid Application
Complete FACTS Financial Aid Application. As a reminder, all students must demonstrate significant financial need.
Step 4: Family Interview
You will be eligible to schedule a Student and Parent Interview once all documents have been received. The Admissions department will contact you starting in January with details.