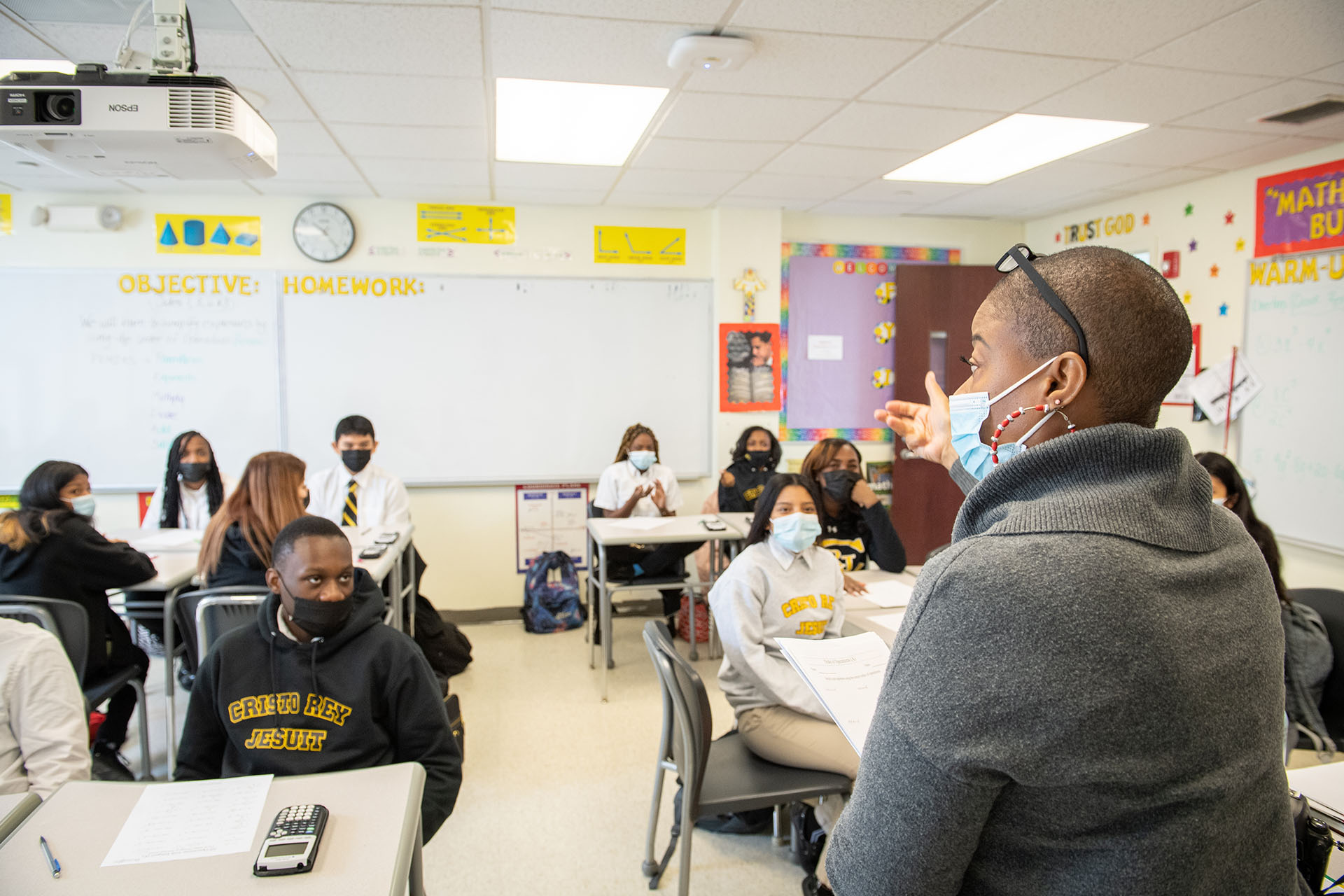 Curriculum & Graduation Requirements
We Believe in the Success of Every Student
We are a college-preparatory school and, as such, offer a demanding curriculum intended to challenge students and guide their intellectual growth. We embrace a growth mindset, and students are encouraged to utilize individual and group tutoring, visit teachers' office hours, and embrace academic support to reach their full potential. From the moment an interested applicant becomes a Cristo Rey Jesuit student, we commit to his or her success; our teachers, counselors, tutors, supervisors, and coaches put students' learning first.
Graduation Requirements
4.5 English credits
4 Corporate Internship credits
4.5 Math credits
4 Science credits
4 Social Studies credits
4 Theology credits
3 World Language credits
1 Fine Arts credits
1 Wellness credit
.5 College Counseling credits
40 Service hours
Senior Capstone Project
Curriculum by Grade
9th Grade

CIP job placement
English
Academic Literacy
Algebra I or Honors Algebra I
Math Foundations or Math Problem Solving
Jesus Christ in Scripture

Biology
Early World History
College & Career Formation I
Wellness Course
Fine Arts Course
10th Grade

CIP job placement
English 10 or Honors English 10
Introduction to College Writing
Geometry or Honors Algebra II
Jesus Christ and His Church
Chemistry

Modern World History or Honors Modern World History
Spanish I or Honors Heritage Spanish I
College & Career Formation II
Wellness Course
Fine Arts Course
11th Grade

CIP job placement
English 11 or Honors English 11
College Writing
Algebra II or Honors Algebra II or Honors PreCalculus
Sacraments and Morality
Physics

US History or AP US History
Spanish II or Honors Spanish II or Honors Heritage Spanish II
College Counseling I
Fine Arts Course
12th Grade

CIP job placement
English 12 or Honors English 12 or AP English Language & Composition
College Algebra or PreCalculus or Algebra III / Calculus
Faith in the World
Anatomy and Physiology, Integrated Science, or Allied Health (dual enrollment)

U.S. Government or AP US Government & Politics
Spanish III, Honors Spanish III, or AP Spanish Language & Culture

College Counseling II
Fine Arts Course
Capstone Project Workshop
Bell Schedule

Daily Bell Schedule

2022-2023

Period
Start Time
End Time
Breakfast
7:00 am
7:40 am
Code 1
7:49 am
8:39 am
Code 2
8:42 am
9:32 am
ADVISORY/ASSEMBLY/EXAMEN
9:35 am
10:00 am
Code 3
10:03 am
10:53 am

Code 4
Freshman/Senior Lunch
10:56 am


11:46 am

Code 5
Sophomore/Junior Lunch
11:49 am


12:39 pm
Code 6
12:42 pm
1:32 pm
Code 7
1:35 pm
2:25 pm
Code 8
2:28 pm
3:18 pm
Academic Support
3:30 pm
4:00 pm
Academic Support
4:00 pm
4:30 pm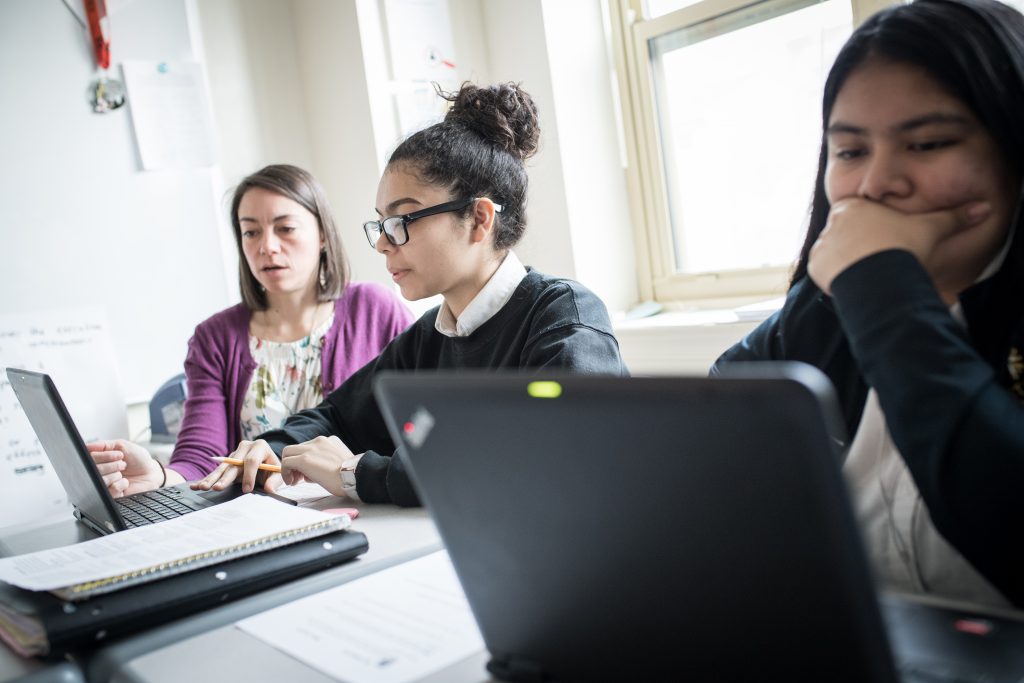 Advanced Courses
Cristo Rey offers several Advanced Placement (AP) courses:
AP US History
AP Spanish Language & Culture
AP English Language & Composition
AP US Government & Politics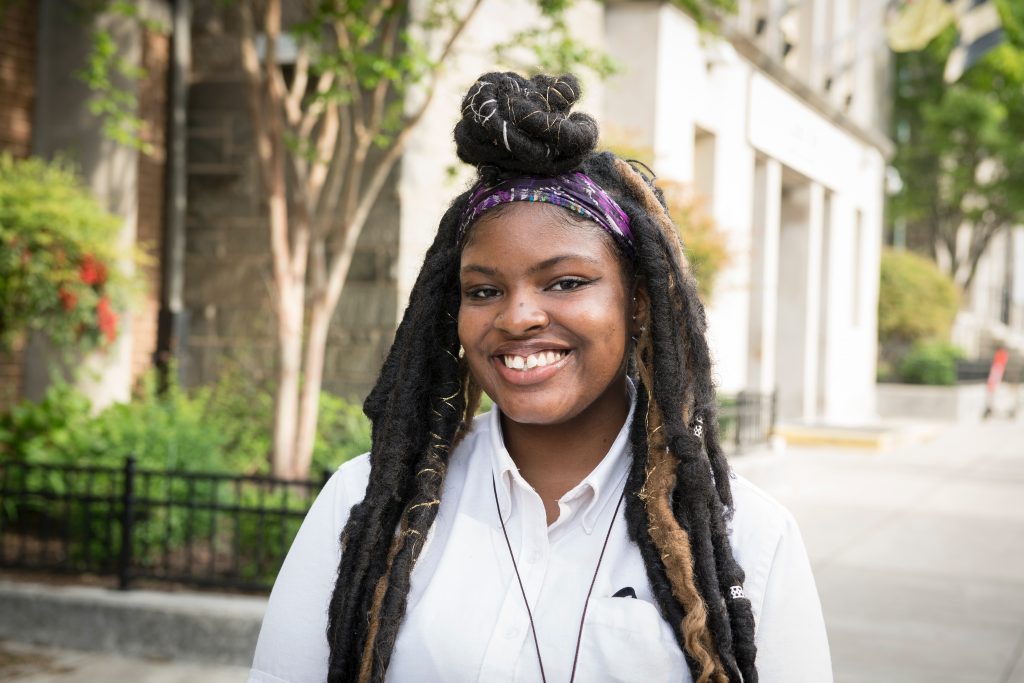 Capstone Project
The Capstone Project is a year-long, interdisciplinary, social-justice research project that represents a culmination of the skills students have acquired throughout their tenure at Cristo Rey Jesuit. Every senior will research an issue of their choice, write a ten page argumentative paper, and present their findings in a conference-style format open to the entire school community.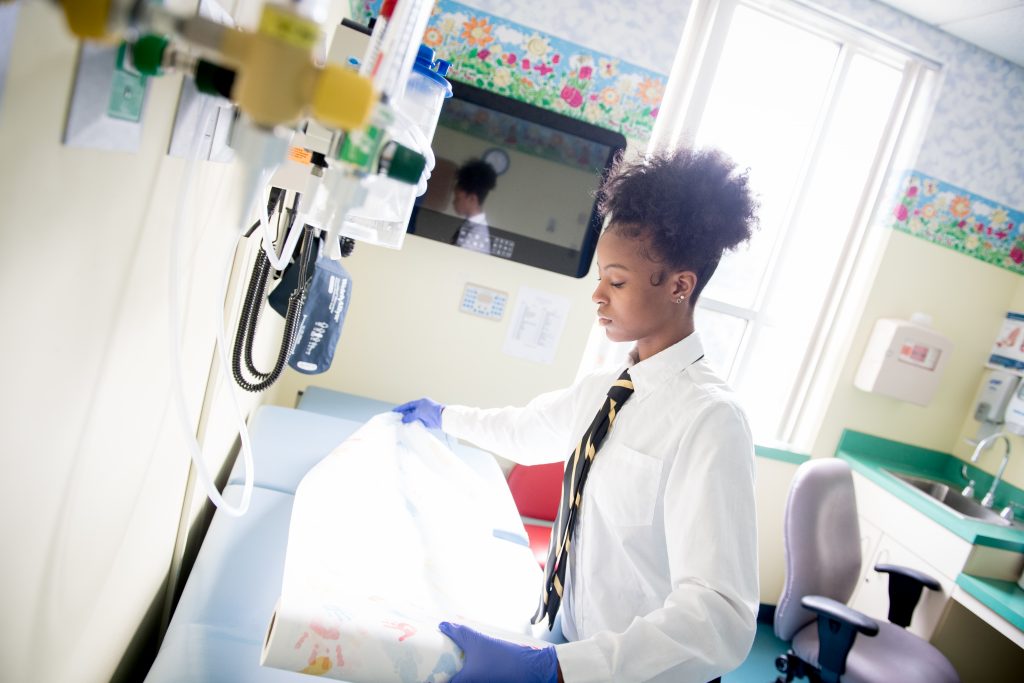 Dual Enrollment Program
The 2020-21 school year will be the pilot year of the Allied Health Dual Enrollment Program; a partnership program between Cristo Rey Jesuit High School and Community College of Baltimore County (CCBC).
Starting in September 2020, twelve Cristo Rey seniors will participate in our first-ever dual enrollment program, where students can earn college credits. Students will take one course per semester as part of the Allied Health Program: Health Careers (fall semester) and Medical Terminology (spring semester). In addition to providing an opportunity for students to earn college credits towards careers in healthcare, students will also gain experience in the college classroom setting.
For more information, please contact Rosalies Toledo, Director of the Dual Enrollment Program at rtoledo@cristoreybalt.org or 410-727-3255 x 1104