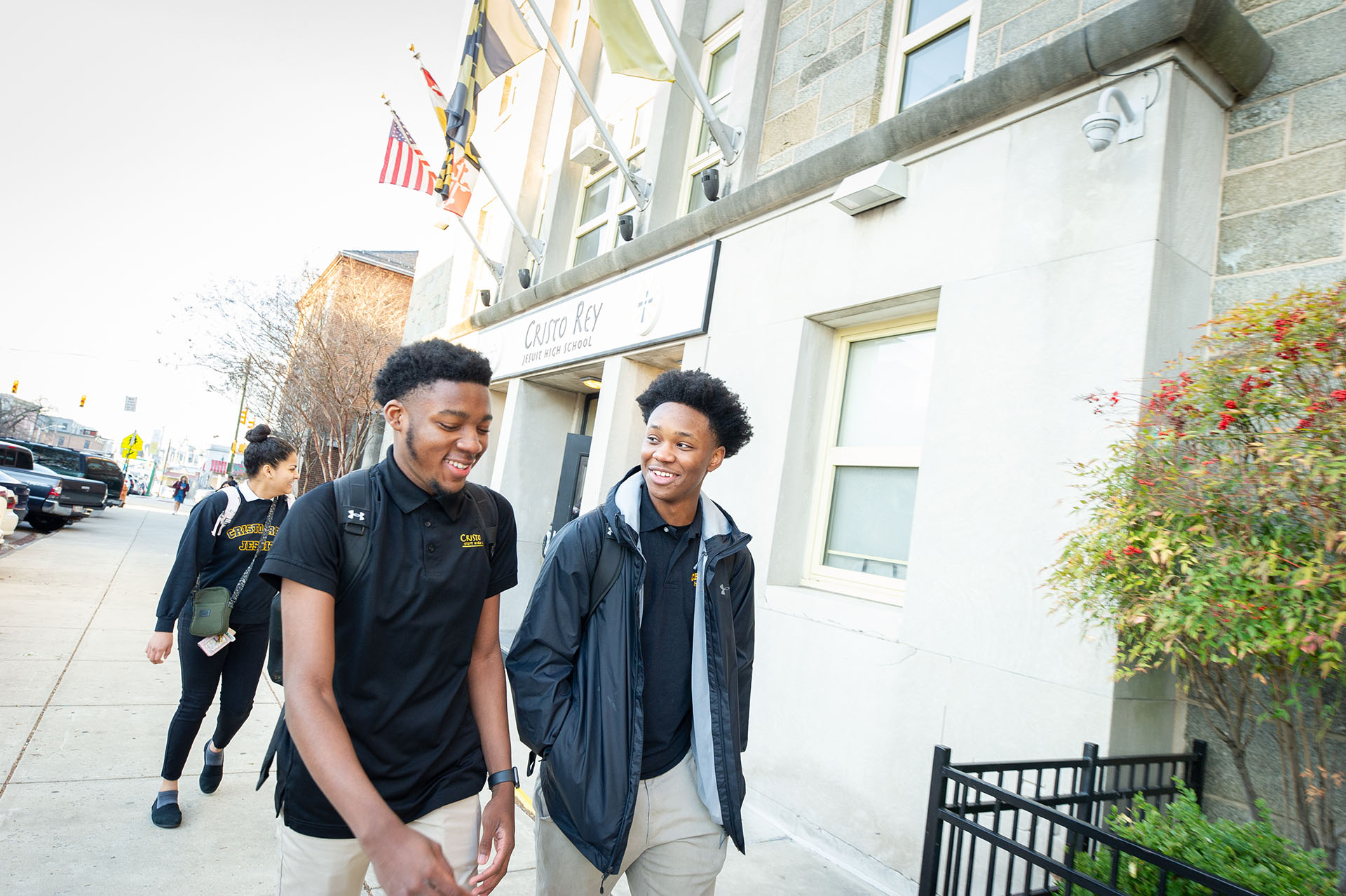 About Cristo Rey Jesuit Baltimore
We Empower Our Students to Succeed
100% of our graduates have applied and earned acceptance to college. Our faculty and staff are committed to the success of every student, and prepare students with the skills and habits to pursue whatever pathway they choose.
At Cristo Rey, students receive:
A top-quality college preparatory education
Professional work experience through the Corporate Internship Program
Access to a powerful social network of 400+ workplace supervisors
Four years of college and career counseling and alumni support thereafter
by the numbers

100%
College acceptance among graduates

$2M
College scholarship dollars earned by the Class of 2020

130
Corporate Internship Partners in the community

15:1
Average student to teacher ratio in the classroom
Corporate Internship Program
The CIP experience differentiates our students and our school. By working five full days each month, students are exploring the work world, building confidence, and envisioning their own futures. Importantly, the CIP also empowers students to earn a significant portion of their tuition.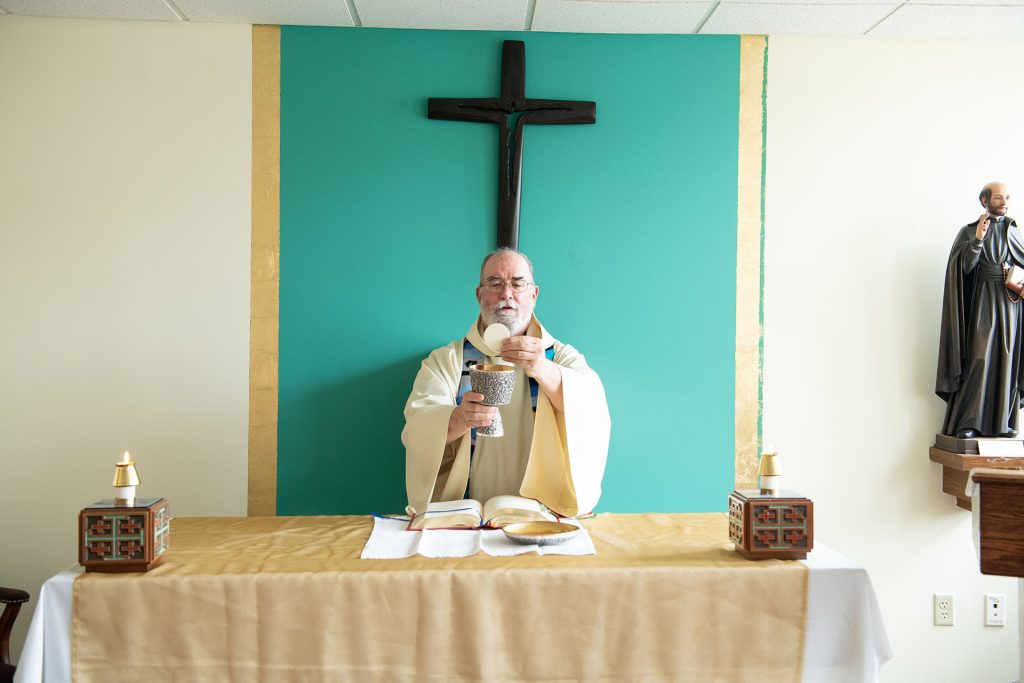 Ministry & Faith
Cristo Rey was founded in the Jesuit tradition, and our Jesuit values can be found in all areas of our program.
Our Graduates
We are so proud of our network of 650+ graduates who have earned their diploma and gone on to pursue success in college, work, and life.