Campus Ministry
Forming Men and Women for and with Others
"Today our prime educational objective must be to form men-and-women-for-others; men and women who will live not for themselves but for God and his Christ—for the God-human who lived and died for all the world; men and women who cannot even conceive of love of God which does not include love for the least of their neighbors; men and women completely convinced that love of God which does not issue in justice for others is a farce."
-Rev. Pedro Arrupe, S.J. Superior General, Society of Jesus 1965-1983
Overview
The Department of Mission and Ministry, encompassing our Campus Ministry, Service and Justice, and Mission Identity experiences, works to answer former Superior General Pedro Arrupe's call to form men and women for and with others. Students and adults are invited to explore the Jesuit ideal of finding God in all things.
Campus Ministry organizes and fosters the faith life and formation of our school. Through programming for spiritual life, justice work, and education in our Ignatian heritage, both students and adults in our community are invited to embrace the Jesuit value of finding God in all things.
Worship Schedule
Daily: 7:30am morning prayer and afternoon Examen
Weekly: Friday Mass during 4th and 5th periods
Monthly: School-wide Mass and Prayer-Service
For more events, visit our calendar.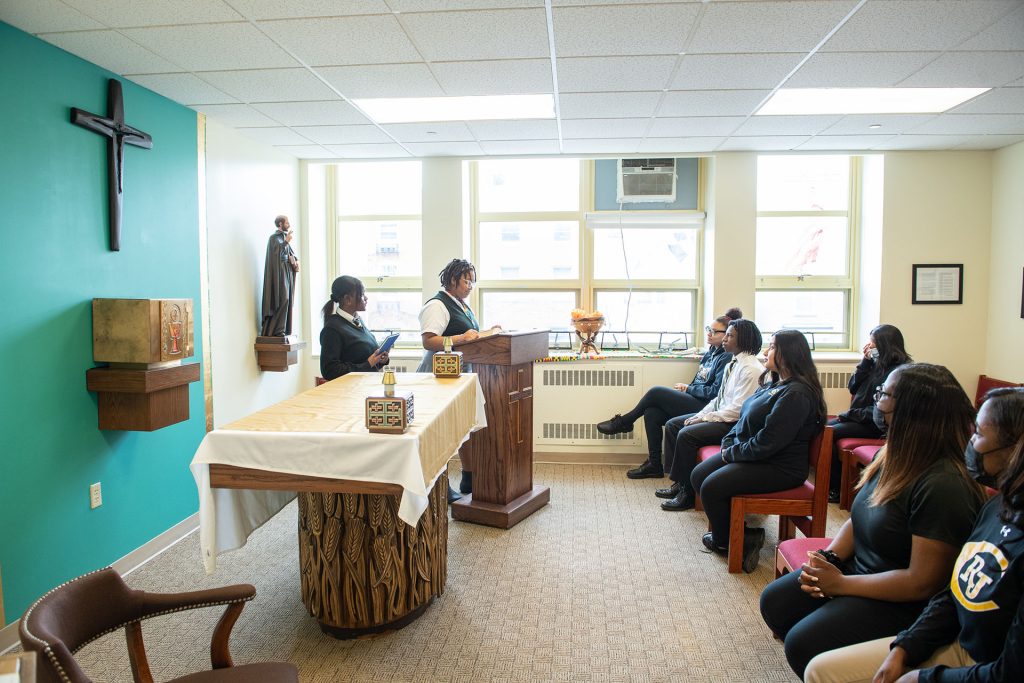 Jesuit & Catholic Identity
Cristo Rey Jesuit is a member of a global network of Jesuit schools. Jesuit Schools began in 1548 by the Jesuits, who happen to be the largest order of Catholic priests and brothers in the Church with over 17,000 Jesuits around the world. Many lay men and women work with Jesuits in Jesuit schools, which strive to create and inspire school communities that are committed to faith, justice and reconciliation.
A Living Tradition in the 21st Century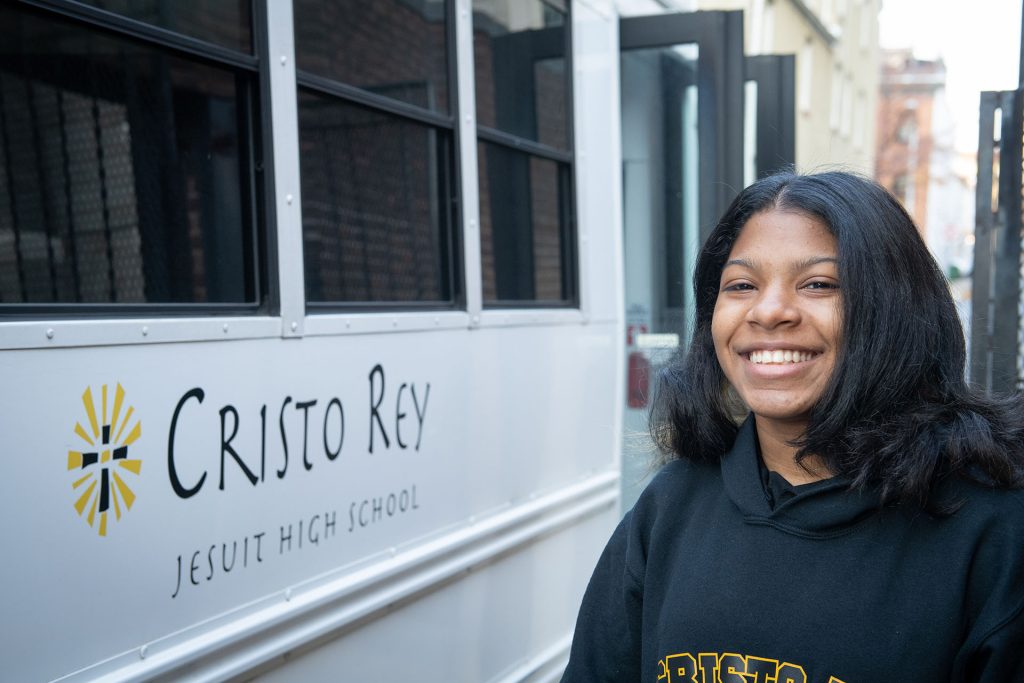 Milestones & Retreats
Led by Jesuit priests, students, and visiting preachers, our monthly masses and prayer services focus on building our community. Our community celebrates important milestones – the freshman cross, the sophomore pin, the junior class ring – in prayer. Each class participates in a yearly retreat, all leading towards the Kairos retreat, a four-day, three-night retreat experience that invites students to step into "God's time" to realize sources of love in their life.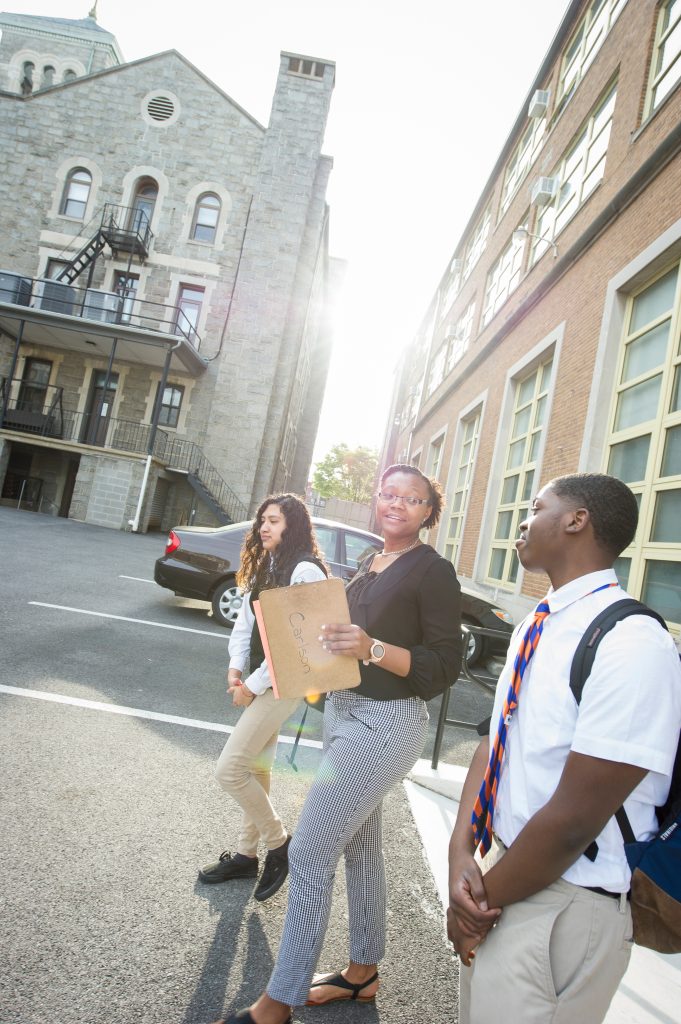 Service & Justice
In partnership with agencies in our community, we connect students with opportunities to begin to transform their city and world through service and justice. Each student is required to complete 10 hours of service per year. Cristo Rey's commitment to service and justice is constantly growing, as demonstrated by the developing service immersion retreats and their participation in the annual Ignatian Solidarity Network's Ignatian Family Teach-In and Arrupe Leaders Summits.
Mission & Ministry Team
Our team is made up of Fr. Rick Malloy, Director of Mission and Integration; Ani Jamgochian Tarabishi, Assistant Director of Mission and Integration; and Kieran Emmons, Service Coordinator & Jesuit Volunteer. Visit our directory for more information.